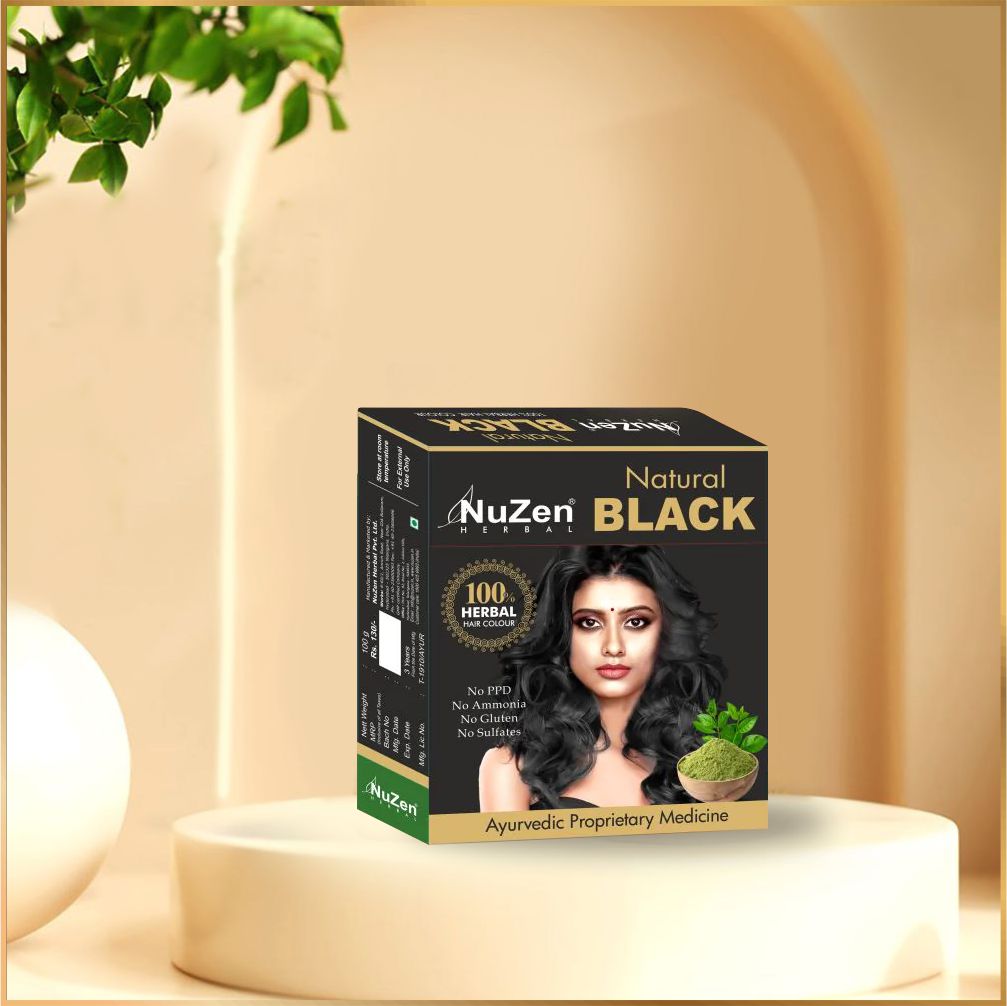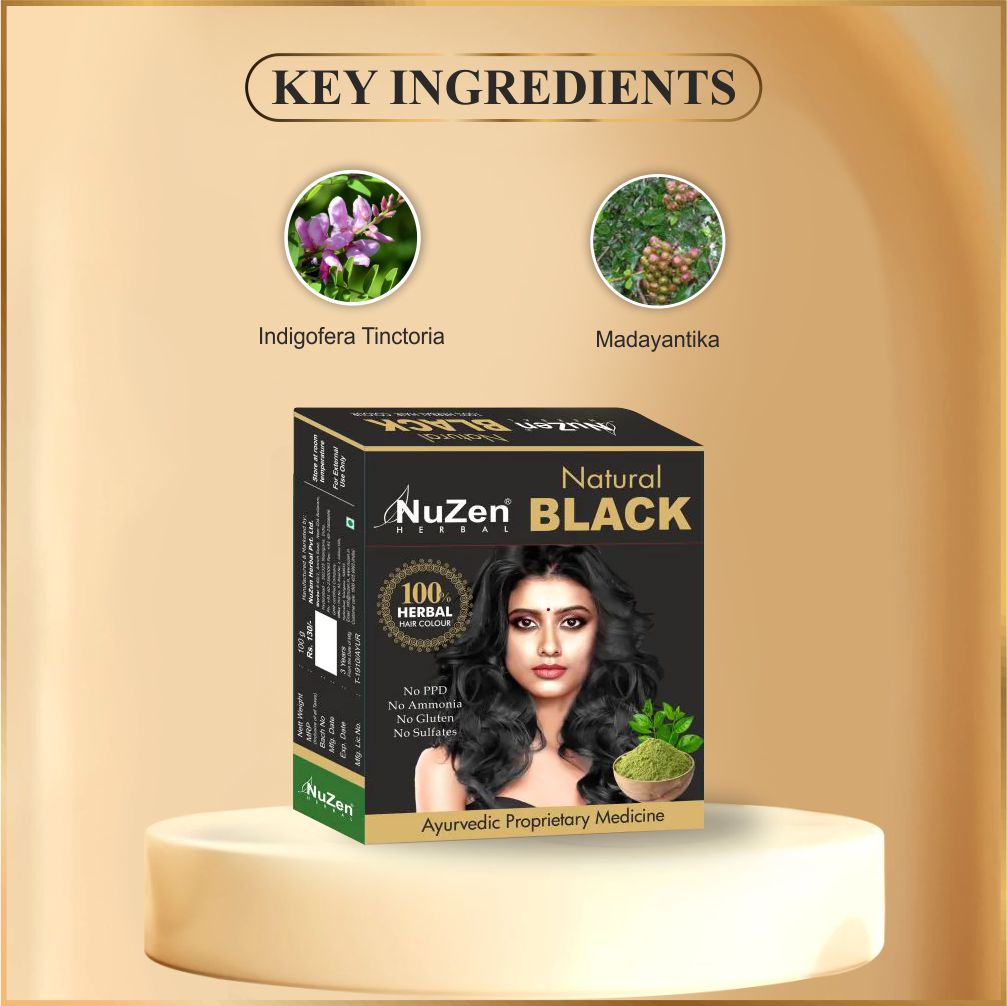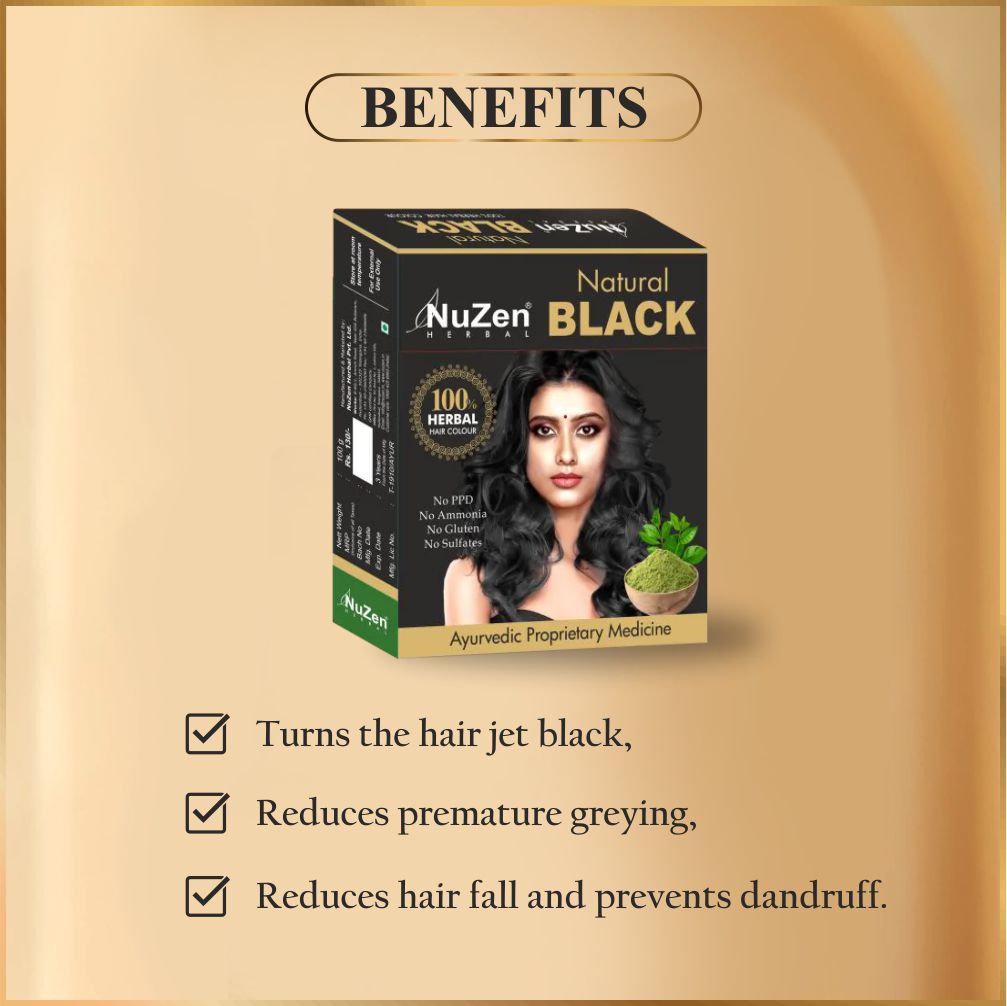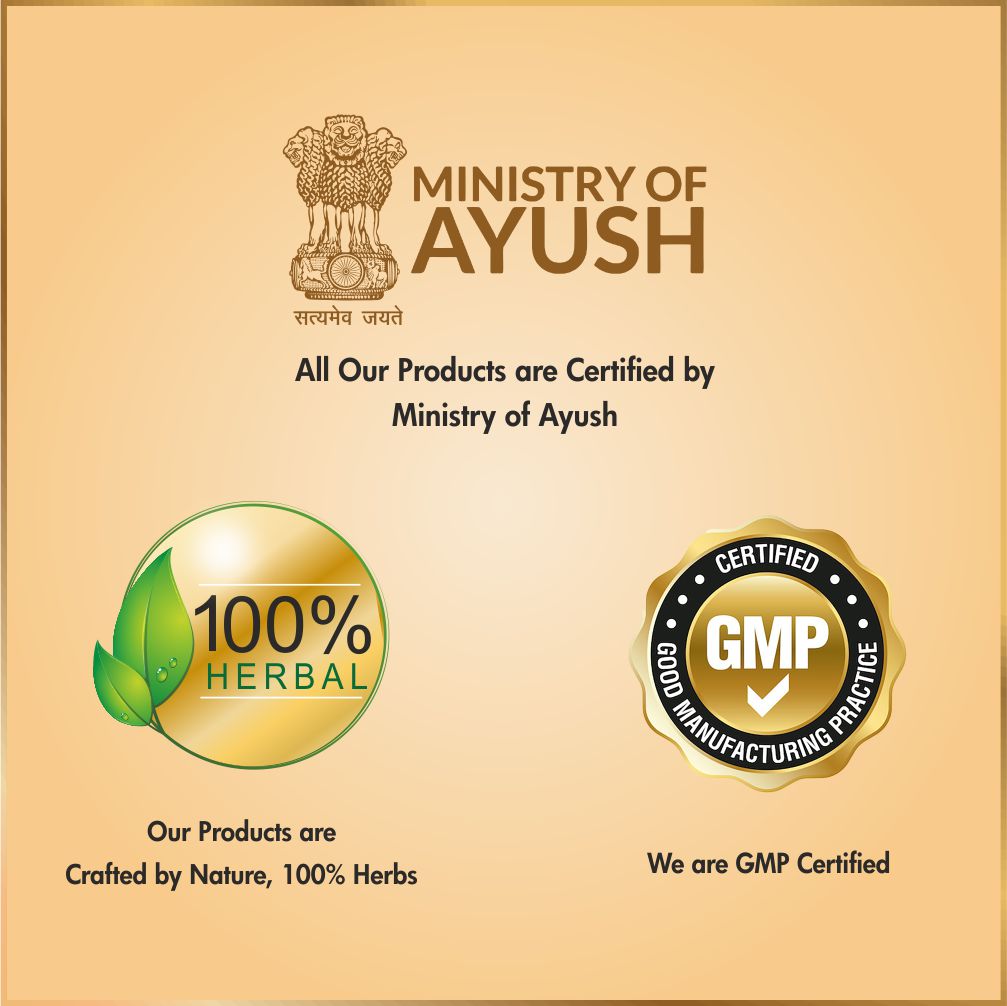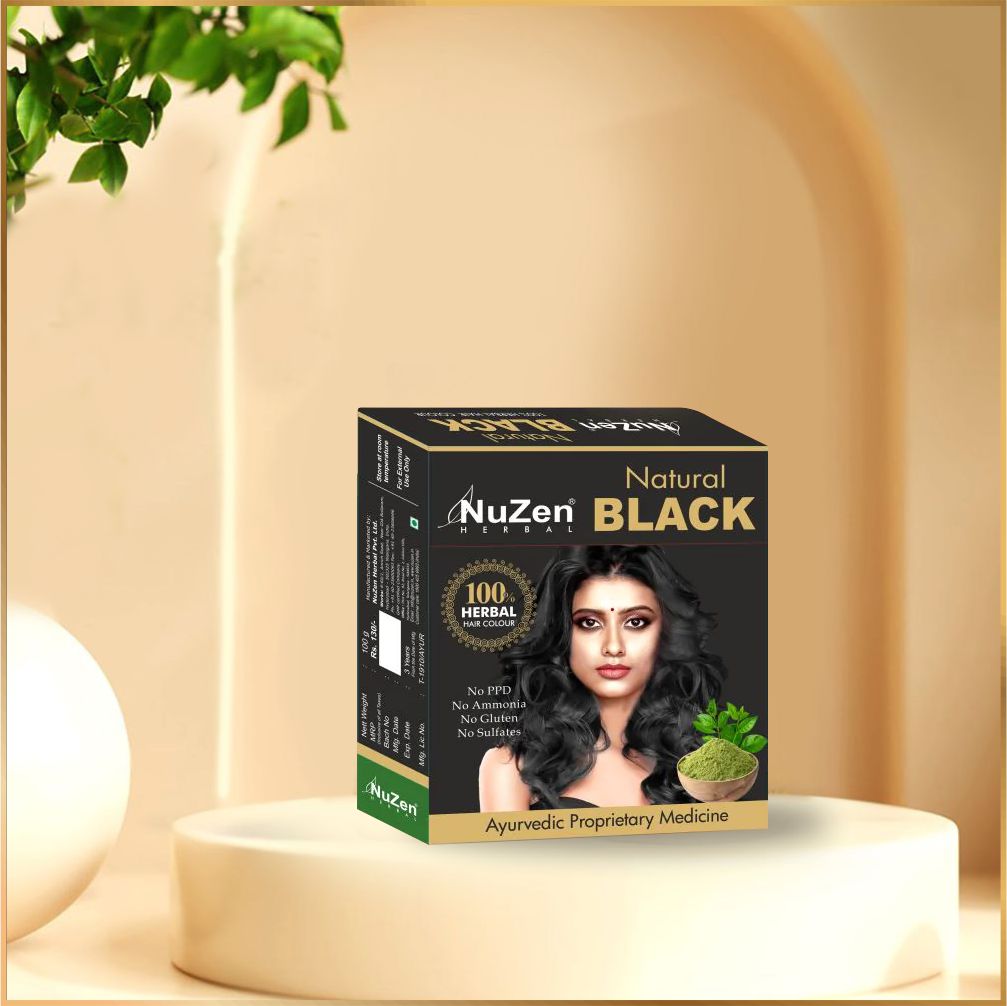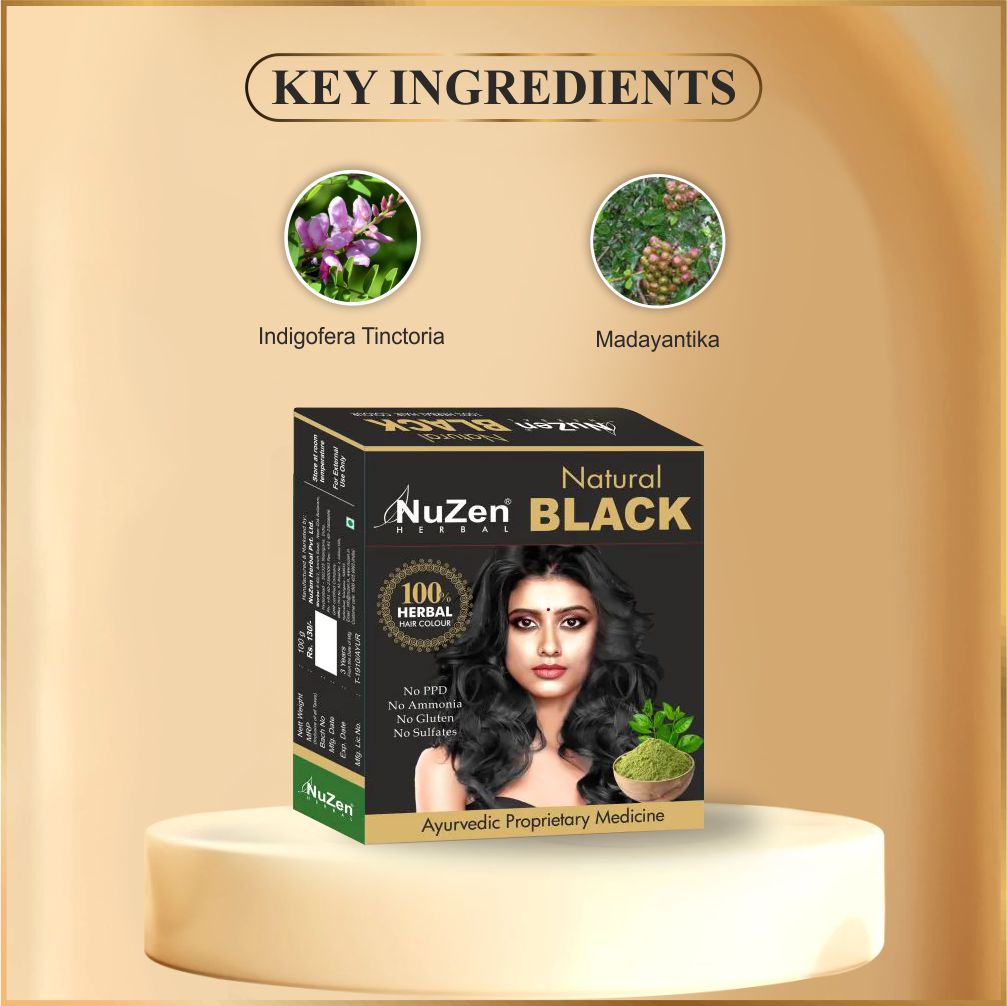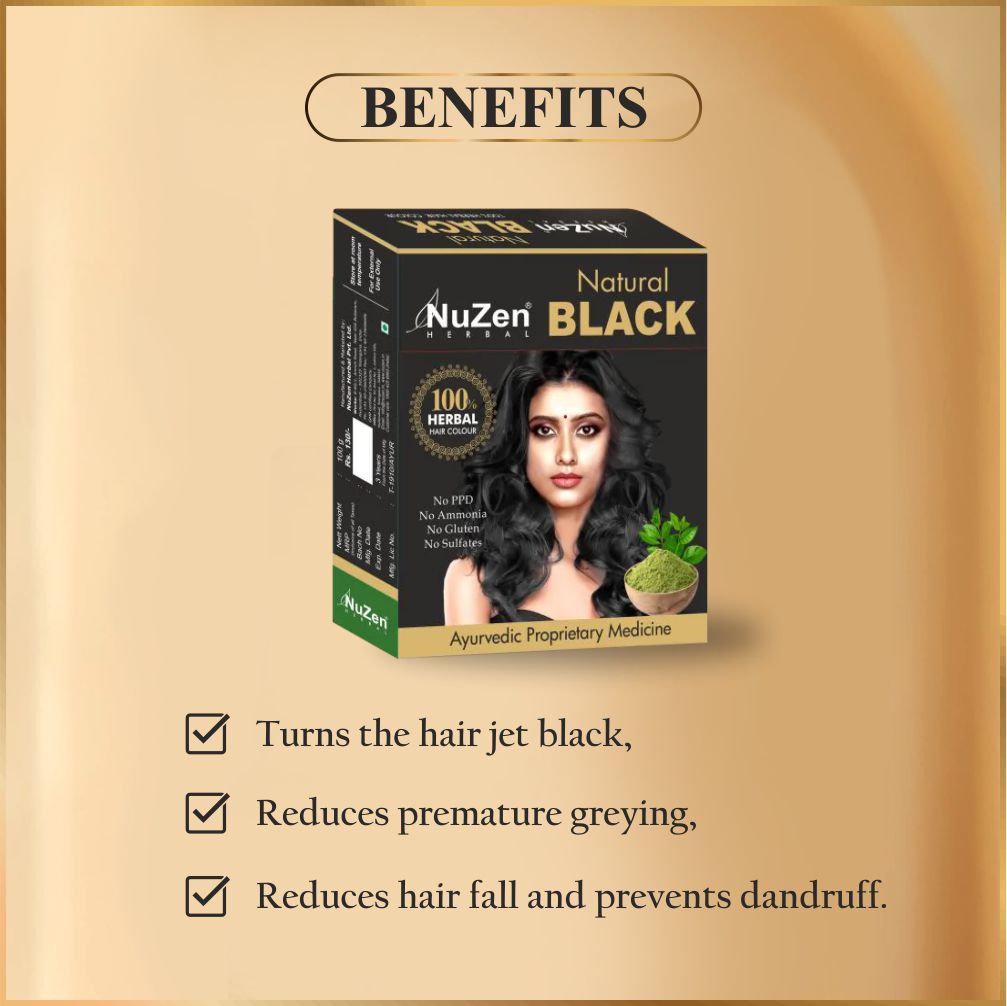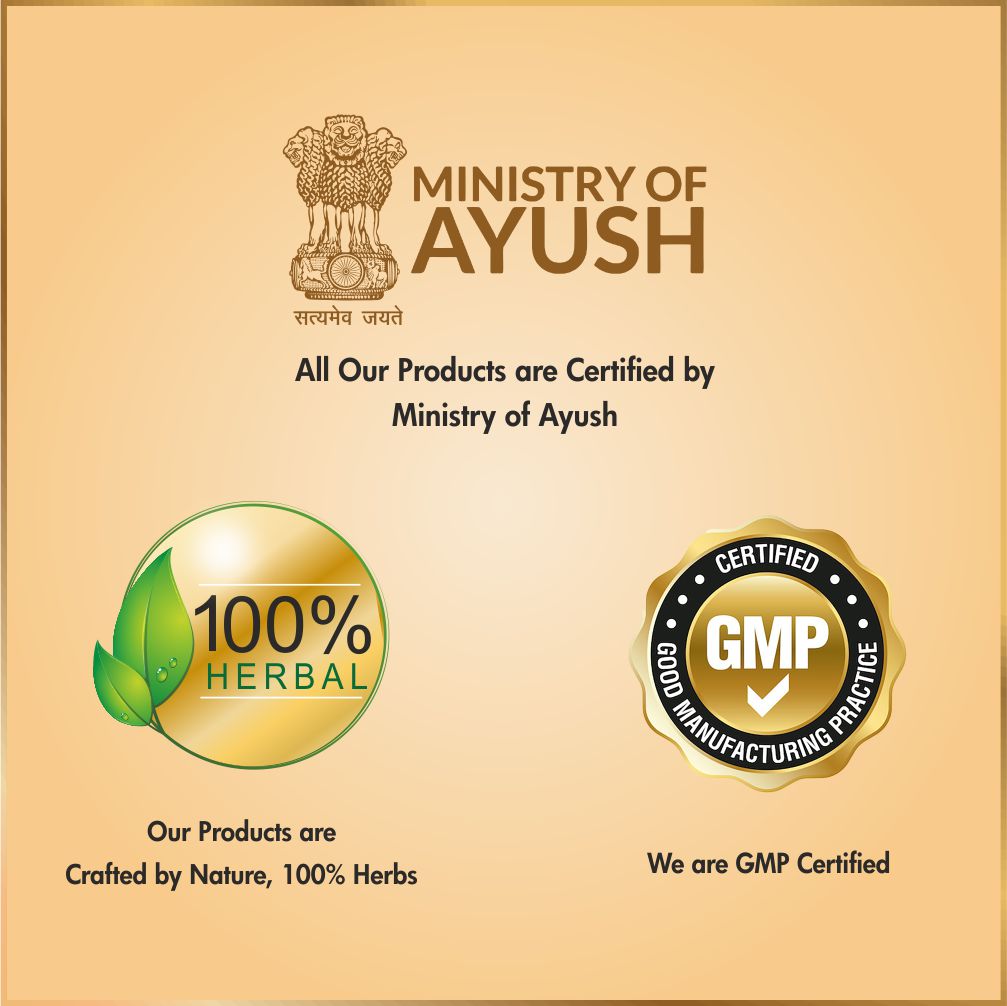 Regular price
Sale price
Rs. 260.00
Unit price
per
Sale
Sold out
Nuzen Herbal Natural Black is 100% Pure and 100% Natural Herbal Hair Colour. It is a two step process of application which will give the desired natural black hair colour.
Benefits: Turns the hair jet black, reduces premature graying, reduces hair fall and prevents dandruff.
DIRECTIONS OF USE:
FIRST STEP:
Mix Nuzen Herbal Natural Henna with beetroot juice to make thick paste. Apply on your hair and leave for 1 -2 hr, cover the hair with a shower cap to prevent the hair dry. If using Nuzen Henna for the first time, please keep on for 2- 3hr to get a darker colour. Rinse off thoroughly with water.
SECOND STEP:
Mix Indigo powder in hot water and apply immediately. Keep it for 45minutes and cover the hair with shower cap. Rinse off thoroughly with water.
Note: Before applying Indigo, hair should be in a dark red colour from the application of Henna. It should not be stored after mixing and should not be reused.
INGREDIENTS:
Each 100gr contains:
Madayantika (Lawsonia inermis) leaf powder 50gr
Nili ( Indigofera tinctoria) leaf powder 50gr
Expiry date: 3years from the date of manufacturing.
Share
View full details